Recent NC CHAP Projects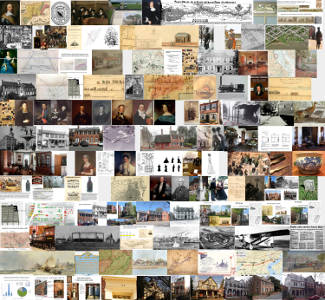 Lectures on New Castle History
. PDFs of slides from a series of fourteen lecture in 2015. Hundreds of interesting text slides and >650 supporting images about people, events, war, famine, portraits, pirates, religion, food, architecture, industry, women's dresses ...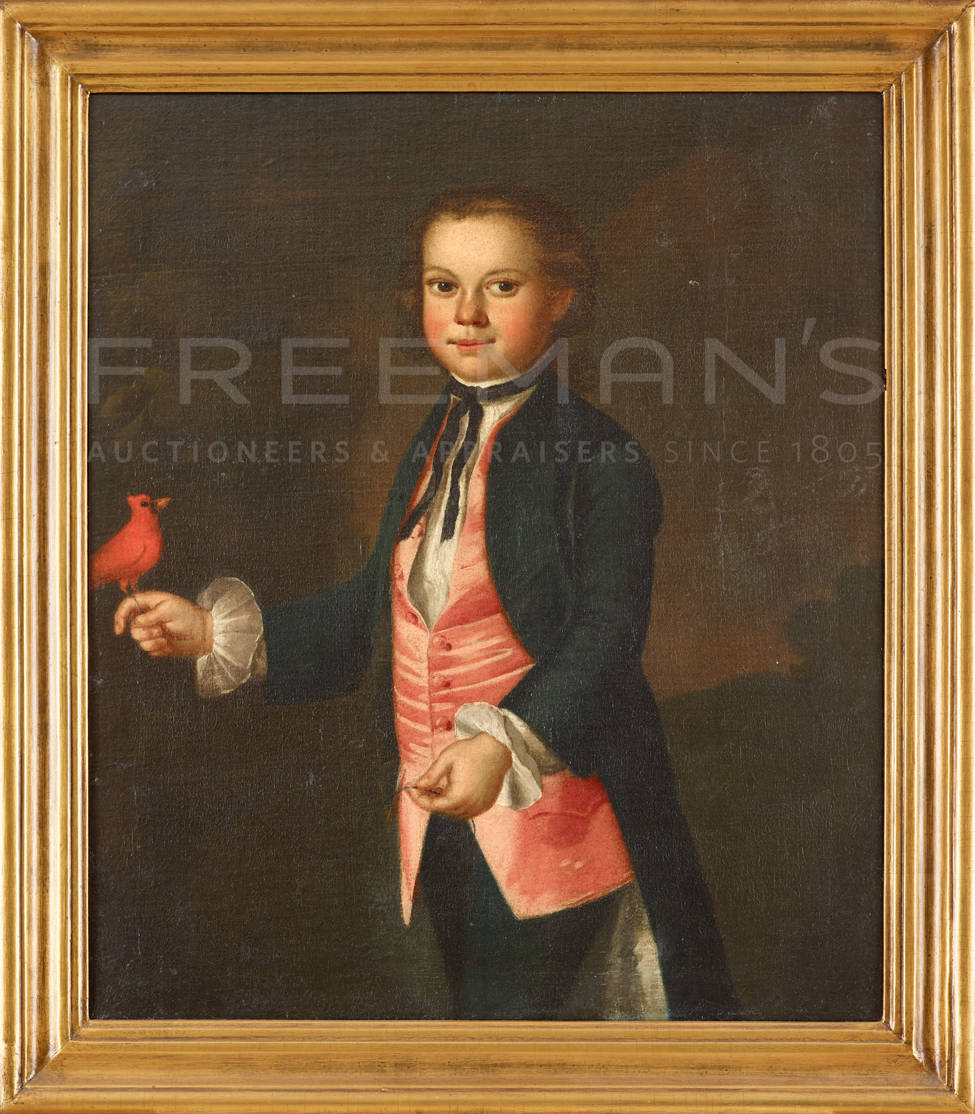 Recently Rediscovered
1759 Portrait of Slator Clay Jr. of New Castle by John Hesselius was auctioned November 11.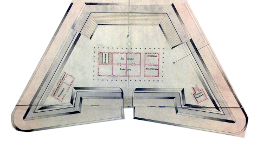 The
Battery(s) in Battery Park
-- their purpose: protection against French and Spanish pirates, privateers; French and British warships, probable current location, and funding (via lottery!)


Portraits of the rich and powerful
in New Castle (1750-1850).
Portraits of more than 40 people who lived within four blocks of each other, including four signers of the Declaration of Independence (2 from DE, 1 each from NJ & PA), governors, judges, state and U. S. senators, an opium merchant/Consul-General/son of a Signer and a Bishop of Virginia.

Resources
: Online official records, laws, histories, census records, births, deaths, marriages, biographies, student theses and papers ...

Annotated
Tax records
for New Castle, 1776-1826 -- data on wealth, politics and religion! Tax records for the
New Castle Constabulary
, 1683. An easy to understand tax method.
The State of The Town in the 1890's: Promotional picture booklets produced by the
N. C. Board of Trade
(1mb) and the Commercial Club --
Ideal New Castle
(4 mb).
The Alexander B. Cooper
History of New Castle
. Written in 1906-1908, this series of articles for the Sunday Star offers vignettes of early New Castle history, and glimpses of life there in the 1800's available nowhere else.
An
amazing diagram
compressing 247 years of ownership information into a single image.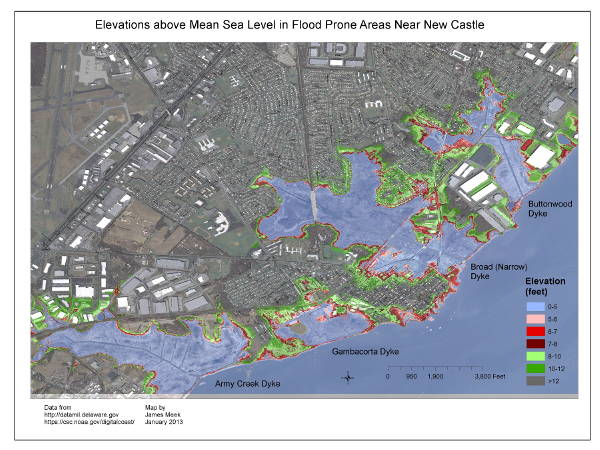 Areas at
risk of flooding
in Historic New Castle. Comparison of an elevation map with the flooding that occurred during storms in 2012.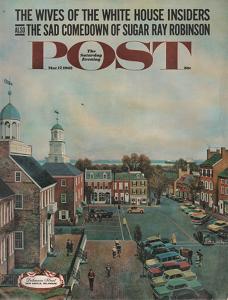 Fifty years ago:
New Castle on the cover
of the Saturday Evening Post


Lands of New Castle Common -- The
Surveys of 1704 and 1894
-- What property did the deed include? How does it compare to modern holdings of the Trustees? Are any of the property marker trees still standing that formed the 'metes and bounds' of the survey? Where were the farms and the farmhouses?
Digitization
of the
Latrobe Survey

Save Our Historic Ice Piers
(SoHip)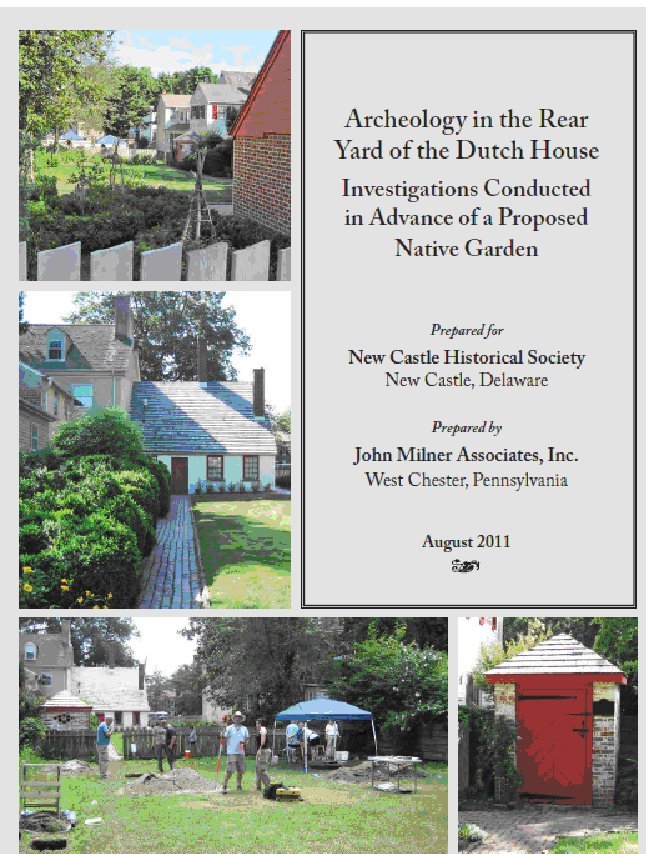 Archaeology in the Dutch House Garden, summer 2011
-- 20 excavations, 2200 artifacts found
Report
(pdf, 2mb)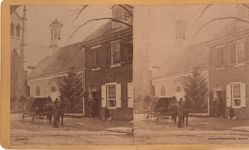 Stereographs from c1878
:
Glimpses of long gone buildings and people (and their styles)
Dikes in New Castle
: who built them, when, and why?
The
Blaney Survey
of 1798 -- the first extant map of New Castle. Prepared to define the town's limits with newly created street names.
Women in Fort Casimir
Translated from
Kvinnor in Nya Sverige
Vital records
from Immanuel Church, 1714-1985: baptisms, marriages, burials (2.7 mb)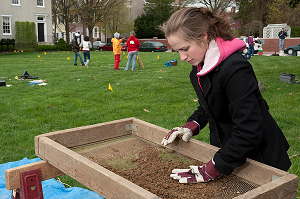 Unearthing New Castle's past
: UD anthropology students
excavate artifacts at the Read House
Take a virtual tour of New Castle's Historic sites:
Interactive 360° Panoramas


Interactive birdseye map


New Castle Historic District
-- Where it is, what it means and what it doesn't mean
Rea & Price map
-- an extensive road system in New Castle County in 1849
What was historic
in New Castle 100 years ago (according to the Colonial Dames).
What did New Castle's buildings and gardens look like in the Dutch period? Hints from
views of New Amsterdam 1651-1660
History of the
New Castle Library
1810 - 2010
FUN!! ??
History/Trivia Quiz
(Twelve questions. We/others don't see your score!)
Historic maps:
Google maps meet Old New Castle
The
Old Dutch Master
who lived in Old New Castle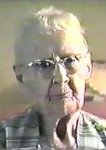 Oral history
: Agnes Hewlett Megginson, Hugh Ryan Jr., Althea Unthank Harmon, John Gambacorta, Frances Haut, John Ryan, Gladys Green Clark
Crane Hook Church
1667-1699: One of two Swedish Lutheran churches serving the entire Delaware valley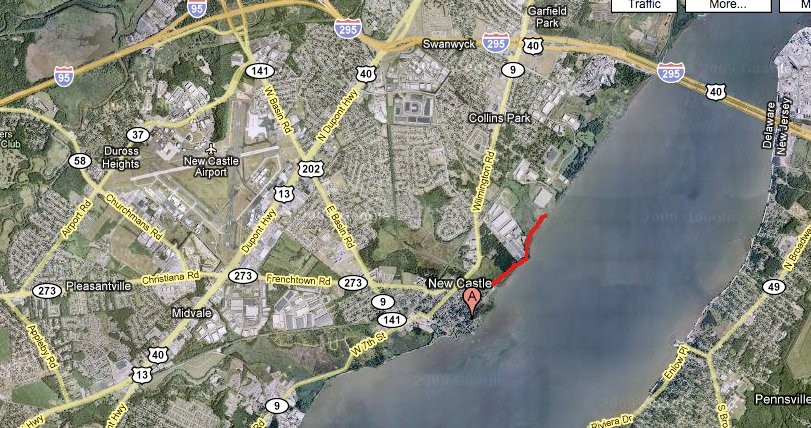 The Dike
Uprising of 1675
1945 Aerial pictures
from New Castle to Wilmington show land use 60 years ago.
NC-CHAP
strategic plan
New Castle
Quaker Meeting
c1700
The
Italian-American community
in New Castle
New Castle
downtown businesses
of the past
Early postcards:
Greetings from New Castle!
,
Page 2
,
Deemer Beach
Origins of
St. Peter's of New Castle
A Day in Old New Castle: programs from 1933 and 1940, and
video of 1931 event!
New Castle Presbyterian Church
history, graves, members since 1700
New Castle Methodist Church
history, cemetery plan and members (1820)
New Castle
parcel map c1680
Where was Fort Casimir?
Historical American Buildings Survey
High resolution images of New Castle in the 1930's from the Library of Congress
Photo gallery
Early snapshots around town
Page 2
Mother Goose
came to New Castle (1965)
The Laird Yacht Basin
-- Recollections of Irenee du Pont, Jr.
Views of New Castle from the water -- 1797 to 2005

in 1687
Hidden in Plain Sight
-- Remains of the New Castle Gas Co.
Flags over Delaware
in 1797
The
le Blanc drawing
of New Castle's Waterfront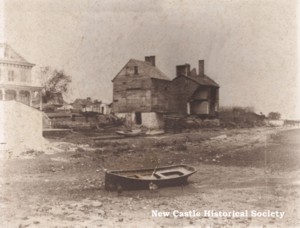 The
Cave
-- a waterfront dive, figuratively, and maybe literally.
The
Federal census
1800-1870 for New Castle

Archaeological Excavation At Avery's Rest, Rehoboth Beach, Delaware
POTS and PLATES ARCHAEOLOGY: A Ceramic Artifacts Identification Workshop
We joined Delaware archaeologists and our neighbors to learn more about ceramic and pottery artifacts from sites around town: How old items are, what they are, what they were used for, and how they were made. Featured collections include from the Read House gardens, Ft. Casimir excavation and the Jarvis/Blair gardens.

Portraits
-- Individual and Group.
In progress -- your contributions needed!
Resident's Recollections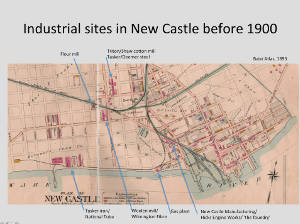 Industry in New Castle:
Mysteries of the

Dutch Tile House
Pesentation
: How to Research Historic Properties in New Castle (3mb pdf)

Williamsburg on the Delaware
-- the renovation/reconstruction of New Castle proposed in 1947
Preservation Trades Network
Workshop
Harbor Reconnaissance with
Institute of Maritime History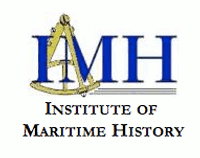 Synopsis
by Kurt Knoerl
Summary
Report by David Howe (600 kb .pdf)
Full Report
( 5 mb .pdf file)
---
Projects in progress:
Immanuel Church on the Green
gravestone inscriptions
Contact: james.l.meek[-at-symbol-] gmail.com; (302)-326-1275